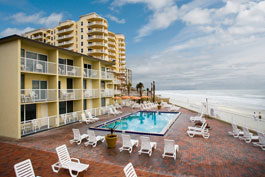 Daytona Bike Week Perennial Vacation Club Resort Daytona Beach Shores Condo Vacation Rentals
Two bedroom condo vacation rentals, sleep 6 people in 2 queen beds and 1 queen sofabed,  full kitchen.  Most 2BRs have 2 bathrooms and no ocean views.
Please click here to see current availability, prices, payment options, photos and other information regarding Daytona and Ormond Beach resort condo vacation rentals.
Contact Information
If you have any questions or need any help regarding anything on our website, please do not hesitate to contact us. Our email address is [email protected], and our telephone number is (520) 761-1412.