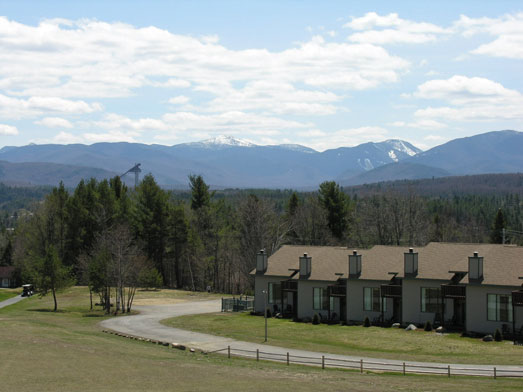 Lake Placid Club Lodges New York Condo Vacation Rentals Offered
Book your family a week in one of our spacious (OK, call it huge, it's 1800 square feet!) condo vacation rentals. Lake Placid Club Lodge condos sleep eight people, with two bedrooms and a upstairs large loft area. Lodge condos include a large living room with wood burning fireplace, full kitchen, large jacuzzi tub, sauna, and two decks.
These lodging accommodations are recently refurbished, so you might enjoy the fireplace, to relax in front of the new flat screen TV, or to take advantage of  free in-room WiFi internet access.
For the health and safety of guests, all Lodges are non-smoking.
To read more about the resort, including photos of the rooms, CLICK HERE.
Condo Vacation Rental Availability Lake Placid Club Lodges
Ask for your desired week.
Whiteface Mountain ski lodging
Click the button — if you see your desired week on the list — then, it is available for purchase.  Note, we will not split weeks.  Our price is about 50% off the resort's regular rack rates.
Prices include tax and cleaning.   Compare our great price with the Club's regular holiday season rate of $2800 plus tax per week.
We can obtain other weeks throughout the year.  For assistance, please ask.  You may also check real-time availability — search and enjoy using The Vacationator search engine tool.
The prices shown are the TOTAL prices. There are NO additional charges (such as sales or lodging taxes, cleaning fees, deposits, booking fees, etc.). The price you see is the price you pay!
We accept credit cards using Square, and also debit/cash payments using cashapp or Google Pay.
Please click here and rent your week!
Lake Placid Club Lodges Resort Overview
Located in the Adirondack Mountains, the site of the 1932 and 1980 Olympic Games,  is the world famous Olympic vacation resort village of Lake Placid, New York.  In the village you will find the Lake Placid Club Lodges.  Come for a ski vacation, because the Lodges are very close to Whiteface Mountain.  Lake Placid is one of the most popular winter-sports centers in the East.  Cross-country ski, ice-skate, or ride a toboggan or sleigh in the area.  Not just a skiing destination, Lake Placid Club Lodges offers year-round activities for vacationers of all ages.  In warmer weather, Lake Placid is the holiday destination for water sports, hiking, golf, and boating.
Whiteface Mountain, which boasts the greatest vertical drop east of the Rockies, was recently awarded a new title by Ski Magazine: No. 1 ski resort in the eastern United States.  It also received second place overall in eastern North America.
Whiteface, with its 283 skiable acres and 86 trails, also ranked #1 for "Off-Hill Activities" for the 18th year in a row.  This ranking owes to the nearby Olympic venues, the wide variety of restaurants and special events in the area.
Ski Magazine also ranks Lake Placid among its Top 30 Summer Resorts. This ranking is buoyed by the abundance of summer season outdoor activities in the Adirondacks, such as canoeing, camping, fishing, and hiking. But what sets Lake Placid apart is the Winter Olympic heritage.  The town offers public skating in the Olympic Center, the Olympic Museum, the ski jumping complex, summer bobsledding, mountain biking and visiting Whiteface Mountain (about 10 miles) by gondola or driving the eight-mile Veterans Memorial Highway to the summit.  Lake Placid has also earned a reputation for the best golf in upstate New York.
Contact Information

If you have any questions or need any help regarding anything on our website, please do not hesitate to contact us. Our email address is [email protected], and our telephone number is (520) 761-1412.
This slideshow requires JavaScript.