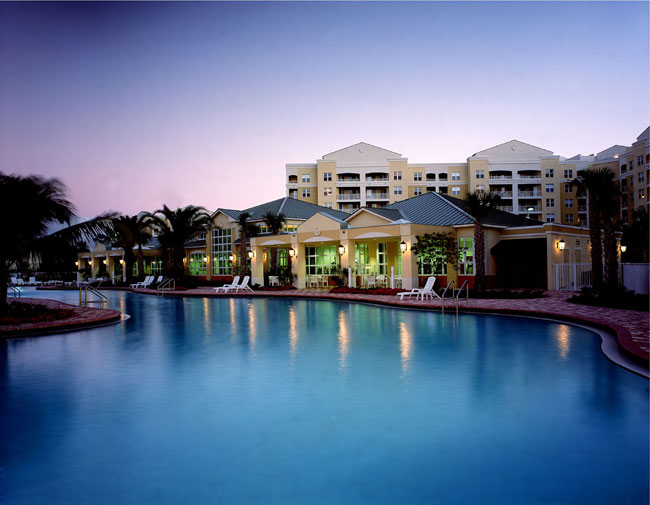 Vacation Village Resort at Weston, Florida Overview
Vacation Village at Weston, Florida, is a great South Florida condo vacation rental destination. Located in the golf community of Weston, snug up against the expansive Florida Everglades, the resort is conveniently located just minutes from South Florida's exciting beaches, attractions, hot spots and entertainment. World class baseball, hockey, and football sports stadiums and arenas, recreational opportunities, eclectic gourmet cuisine, relaxing spa services, shopping and Sawgrass Outlet Mall are all a short drive away. Come and be amazed by the wealth of nearby tropical sightseeing destinations featuring zoos, gardens, and butterflies. Right next to Fort Lauderdale, the Vacation Village at Weston provides luxury accommodations and affordable rates.
Guests can spread out in the spacious units with full kitchens, deluxe furnishings and appointments, and dazzling amenities. Fort Lauderdale and Broward County Gold Coast are only a 20-minute drive away. The resort's convenient location also allows you to sample the nightlife of Fort Lauderdale and Miami's South Beach.
This is also an excellent place to stay for family, friends, and patients of the Miami Childrens Hospital Dan Marino Outpatient Center or the Cleveland Clinic, Krupa Center or Weston Family Health Center.
One bedrooms sleep 4 people and 2 bedrooms sleep 8 people.
Please click here to see current availability, prices, payment options, photos and other information regarding Vacation Village at Weston Resort condo vacation rentals.
Contact Information
If you have any questions or need any help regarding anything on our website, please do not hesitate to contact us. Our email address is [email protected], and our telephone number is (520) 761-1412.